Cheat Codes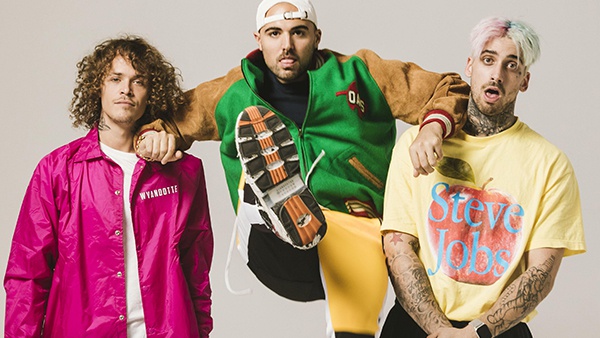 Cheat Codes chats with us on Day 2 of RedFestDXB:
Listen to Cheat Codes talking to The Kris Fade Show:
Los Angeles-based electronic trio Cheat Codes debuted in 2015 with their single "visions". They've since accumulated over 1.8 billion streams on Spotify and have been played by radio stations globally ever since.
They are the producers of UAE 'No Promises' ft Demi Lovato! The three members of the group — Matthew Russell, Trevor Dahl, and Kevin Ford — each has deep roots in L.A., working on individual projects before joining forces for Cheat Codes. Their different backgrounds helped inform Cheat Codes' stylistically varied sound, which can range from warm pop to outright big house bangers.
Cheat Codes take the stage at Virgin Radio RedFestDXB on Friday 7th February 2020 - buy your tickets to see them live now.