Stormzy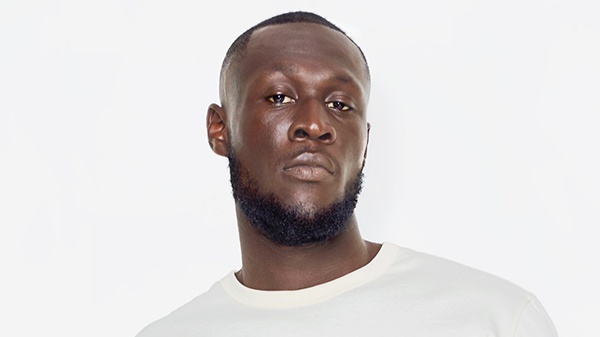 Before Stormzy released his debut album, many would merely have called him one of the most promising rappers on the UK scene. Just two years on, though, that description is utterly inadequate; now, he is not only one of the leading artists of his generation, he is also a publisher and philanthropist with a passionate and growing social conscience.
It all started with the music. The stellar success of his first LP, Gang Signs and Prayer - as its name suggests, a vivid and thrilling journey through soul, gospel and grime - elevated him to an entirely new level of fame, and from that platform he has soared higher still.
He's from from Croydon, London, born to Ghanaian parents, is now a chart-topping artist with awards galore: one Ivor Novello, two Brits, and six MOBO Awards. Following an exceptional set on Glastonbury's Other Stage on 2017, then headlining the same festival's Pyramid Stage the next year. Once the underdog, Michael Omari is now the frontrunner.
As the sound of Grime spreads throughout the world with help of Stormzy and his friends such as Ed Sheeran who collaborated with him twice in recent month - Virgin Radio RedFestDXB is ready for Stormzy to start his world tour here at the Dubai Media City Amphitheatre.
Stormzy takes the stage at Virgin Radio RedFestDXB on Friday 7th February 2020 - buy your tickets to see him live now.